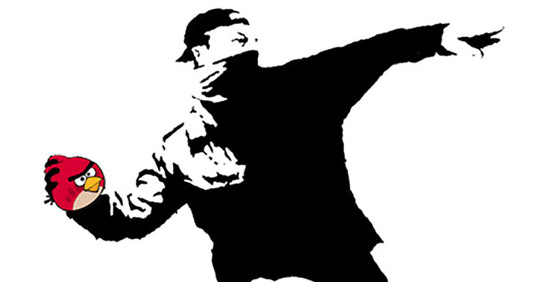 Gaming is no longer the domain of the teenager or young adult. And I'm not just talking about video games. They became mainstream years ago. Now we are all allowed to have fun, and we're allowed to have it anywhere we want. This act of gamification is evident everywhere, from unlocking badges in FourSquare or Gowalla, to making exercise and education fun in video games such as WiiFit and Dr Kawashima's Brain Training. Fun is being used as a way to instigate interaction and participation. The brilliant Fun Theory videos by Volkswagen take this to another level such as their video where speeding drivers' fines get put into a Lottery pot which is won by one of the safe drivers on the same stretch of road. Everything now needs fun and rewards.
There's no question that social gaming has almost always been preferred than playing games on our own. Watching experts play Street Fighter down the arcade was better than just playing against the computer in your bedroom. Playing with a friend on Bubble Bobble or with several friends on Gauntlet are some of the seminal moments in gaming history. And more recently technologies like Xbox Live have revolutionised the gaming experience. This social gaming mentality is now crossing borders and is breaking into mainstream activities. Is it the competitive element we love? Or the rewards? Or just the fact that we can have fun doing things that used to be boring? In a time where recession depression looms permanently overhead, our common woes are being relieved by bouts of social gaming. You know that other people, including your friends, are playing these games and so you feel a part of a bigger group. Or to put it another way you know that you are not alone. After all, isn't that our biggest fear? Being alone? Stats reveal that some online games have higher audiences than prime time TV shows. Farmville recently had 30 million players per day while Dancing With The Stars in the US had about 24 million viewers (stats via Mashable.com).
Nintendo's new handheld console the 3DS has a groundbreaking 3D technology which doesn't need glasses. That's amazing. And yet this isn't the feature that is drawing everyone to the device. It's their Street Pass technology, which for example allows users to play a game of Street Fighter wirelessly with anyone else on the train who happens to have a 3DS, or exchange game puzzle information with each other even when the device is in sleep mode, which is proving to be attracting many people.
And no article about social gaming would be complete without mentioning the phenomenon that is Angry Birds. Even though I am one of the few who don't actually like it (I can hear you gasp as I type this – I prefer Cut The Rope), there's no denying that Angry Birds has become a behemoth of social gaming. Not only is it linking in with Facebook (almost a necessity these days), where it can access all your personal data, but it is also becoming a mega brand of its own. Over 12 million paid copies have been download, and over 30 million of the free version. It is generating over $1 million a day in advertising and is moving into the areas of clothing, plush toys and even a full length feature movie. All from a little game you play on your smartphone.
One other very exciting technology is Screach which allows people with any smartphone to join in a game, using the phone as a controller, such as on a big screen in a bar and compete with their fellow patrons. It could revolutionise the pub quiz. Every interaction has a value and advertisers might pay to join in those interactions or the user might pay for the experience. This paves the way for the main investers in social gaming: advertising, vouchers and coupons. More and more we are seeing adverts placed inside the games themselves, such as real products being grown within Farmville or in-game billboards in many titles. And vouchers and coupons which have been used in networks such as FourSquare, Gowalla and Groupon for a long time are now making their way into games. One user has a value, but when that user is part of a network with similar interests and has a passion for achieving fun goals, that value is multiplied.
So next time you're enjoying playing a social game, think about all those people who are benefitting from you having fun. It's good to share the love. Just remember that, as in any game, we can't all be winners. Or can we?
[Via LEWIS 360]